Meet Markus!

Markus Stitz is a German-born route designer, filmmaker, photographer and writer, based in Edinburgh, Scotland. He caught the adventure bug while living in New Zealand for two years and has explored Britain extensively since he moved here in 2009.

After cycling 34,000km around the world on a single-speed mountain bike in 2015/16 he founded Bikepacking Scotland in 2017 and has worked extensively across Scotland as a consultant and designing gravel and bikepacking routes for Perthshire Gravel, Wild About Argyll, Go East Lothian, the Cateran Ecomuseum and others.

He is an ultra-endurance racer, with three successful finishes of the Highland Trail 550, Silk Road Mountain Race and Atlas Mountain Race. Markus writes for a wide variety of magazines and online publications including Singletrack, Cycling UK, Crnked, Cyclingtips and Yellow Jersey.

Markus is the author of the first comprehensive guide book for gravel cycling in Britain,  Great British Gravel Rides, published by Vertebrate.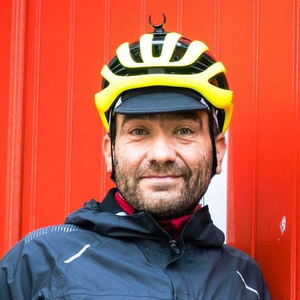 Published Routes